RSS Feed
News Article
Official Release Date Announced for The Wild Update
And it's just around the corner!
---
Author: FoxyNoTail
Reading Time: 1mins
Published: 26th May 2022
On the 26th of May 2022, The Official Minecraft twitter account released a tweet stating that Minecraft 1.19 otherwise known as The Wild Update is due to release on June 7th 2022.
---
With just less than two weeks to go from the date of writing this article, Minecraft's next big feature update will be live across all devices including both Minecraft Java Edition and Minecraft Bedrock Edition.
It's been expected to fall in June by most who've followed the update cycles and communication from Mojang closely, however I don't think anyone predicted it to be as early as this.
It makes sense though. Java Edition has seen three pre-release versions already and Bedrock Edition is now posting Minecraft Preview versions for the first 1.19.10 minor update, meaning that all work for 1.19.0 is done and sent off to the various app stores for certification.
We can assume, now that they've announced this release date, that the 1.19 files for Bedrock Edition have passed certification at the associated app stores, giving Mojang the confidence to put out a hard release date.
To some this will come as a disappointment as the waves of angry posts about the dropped Fireflies and Birch Forests are still very active on Twitter, but I would hope most are happy to know it's coming so that they can finally find out what all of the included features are about.
The new Mangrove Swamp biome with Frogs, Tadpoles, Mangrove Trees and Mud is sure to be something players will be seeking out early on. The new Mangrove Wood offers fresh variation for building ideas and build pallets. Redstoners and adventurers will be crafting Chest Boats by the dozen and those brave enough will be mining down to the Deep Dark depths to find themselves and Ancient City and take on The Warden!
---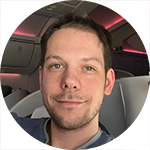 Article Author: FoxyNoTail
Foxy is a Minecraft player, content creator and official Marketplace Partner. He's been playing the game for over 12 years, delving into the code creating datapacks, add-ons, resource packs and other tools for the Minecraft player base and communities to use and enjoy. He also hosts The Minecraft Update weekly podcast. You can find Foxy on Twitter @foxynotail
---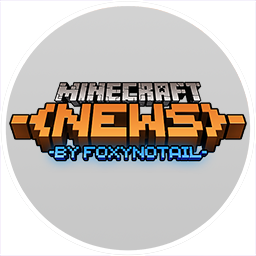 Publisher: Minecraft Update News
The Minecraft Update News is produced and published by author FoxyNoTail as part of the foxynotail.com website. Sourced directly from working as a content creator, player and officially partnered producer, FoxyNoTail has the facts and figures at his disposal to ensure news articles are current, relevant and factual. Foxy has 12+ years experience in not just playing Minecraft, but creating content, videos, streams, data packs, servers, add-ons, packs, podcasts, licensed content and now news. Revered by the community as a trust worthy, reliable and honest source of news and opinion, Foxy's data is trusted and acknowledged regularly.
---
Contact:
More News Articles