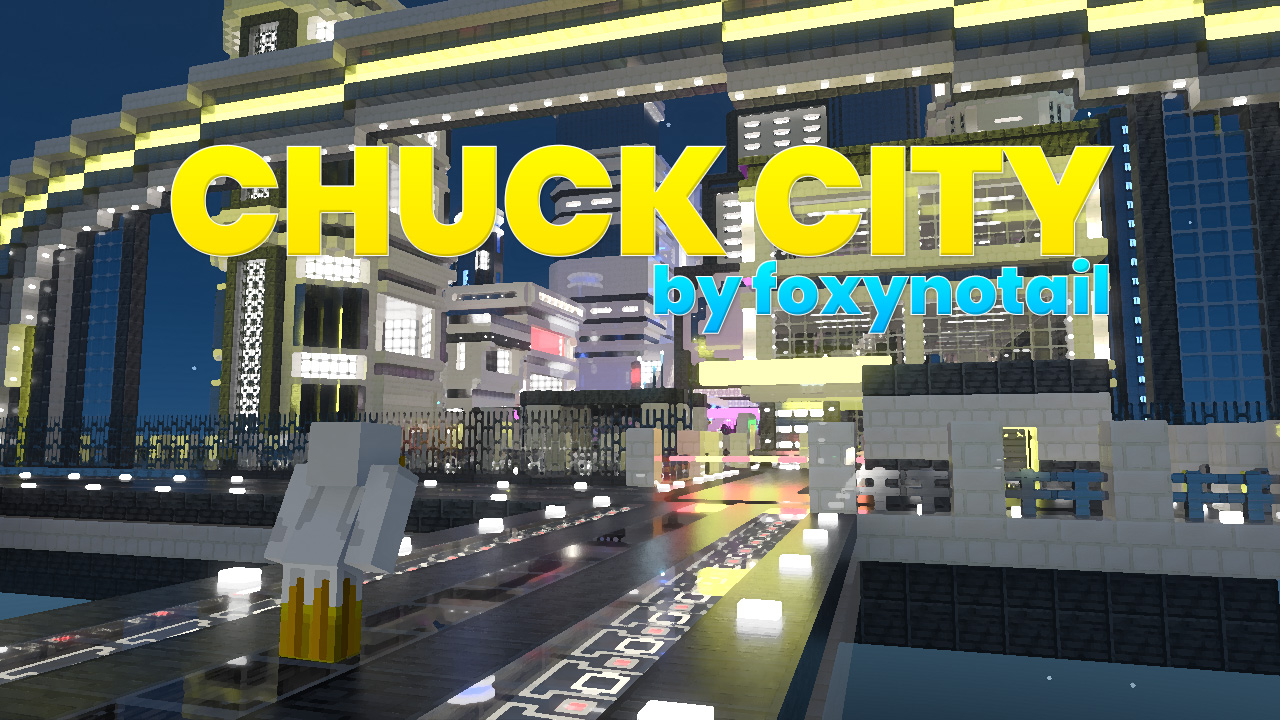 What is it?
Chuck City is a standalone map that I built as part of my Truly Bedrock Season 3 finale.
It was intended to be a fully working adventure map with tasks and a goal, however time got away from me and it ended up just being a set for my finale.
You can explore the set as well as use the included behavior and resource packs to create your own scenes with foxynotail characters.
Is RTX Required?
No, but it looks better with it.
The download does includes the RTX resource pack so you can see it in all it's glory if you are fortunate enough to have an RTX capable device.
---
Subscribe to Foxy's YouTube Channels...
Foxy's main channel: Minecraft let's play videos & tutorials
Foxy's 2nd channel: Livestream VODs, podcasts & more...
DuchShot84: Non-Minecraft Gaming