So you want to know more about FoxyNoTail...
What do I do?
Content Creator & Minecraft Partner
I'm a content creator, streamer and Minecraft Marketplace Partner.
YouTuber
I mainly make Minecraft lets play and tutorial videos, but I also spend time making add-ons and resource-packs for Minecraft Bedrock Edition.
Twitch Streamer
I stream every week over on twitch.tv/foxynotail, mainly playing on the Truly Bedrock SMP and chatting with the viewers.
Notifications
Make sure you don't miss out when I post a video or go live by subscribing to my YouTube channel and following me on Twitch.
Minecraft Creator
The add-ons, resource packs and tools that I make for Minecraft Bedrock Edition can be downloaded from the downloads page on this site.
---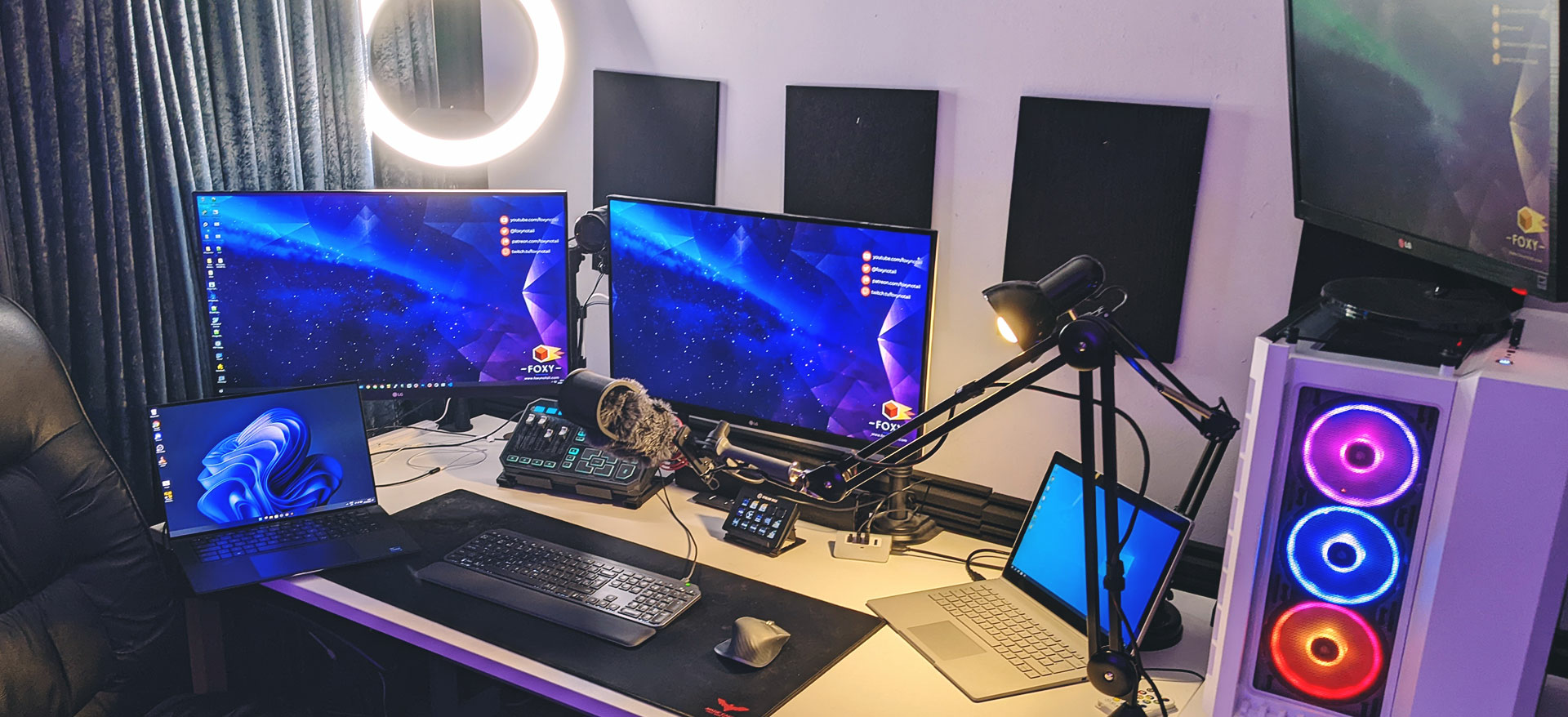 Check out my streaming setup!
You can see my streaming setup with details of all of the kit I use to stream and make videos.
You can also view the items I use online from Kit.co and even buy the items for yourself!
---
Got a Question?
Feel free to ask on my Discord Server or send me a tweet
---
Subscribe to Foxy's YouTube Channels...
Foxy's main channel: Minecraft let's play videos & tutorials
Foxy's 2nd channel: Livestream VODs, podcasts & more...
DuchShot84: Non-Minecraft Gaming