Truly Bedrock Season 3 Final - Book
- The Final Chapter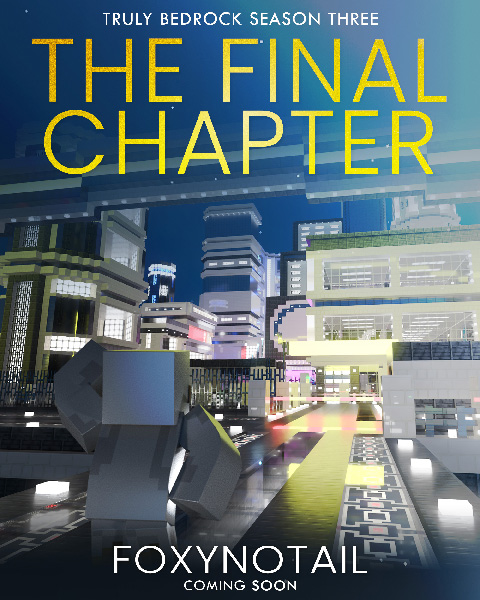 Follow Foxy, Big Chicken and his family on an epic adventure in space battling the Infinite Chucks and saving the day.... Hopefully!
---
Instead of making a video for my Truly Bedrock Season 3 Finale, I wrote a book which you can either listen too via the Audio Book link above or read yourself by downloading either the pdf or the epub versions below.
E-PUB: Download E-Book [59KB]
---
Watch: YouTube Playlist
---
Subscribe to Foxy's YouTube Channels...
Foxy's main channel: Minecraft let's play videos & tutorials
Foxy's 2nd channel: Livestream VODs, podcasts & more...
DuchShot84: Non-Minecraft Gaming