RSS Feed
News Article
Mojang confirms Birch Forests are cancelled
Mojang confirms no Birch Forest changes for the Minecraft Wild Update
---
Author: FoxyNoTail
Reading Time: 3mins
Published: 11th May 2022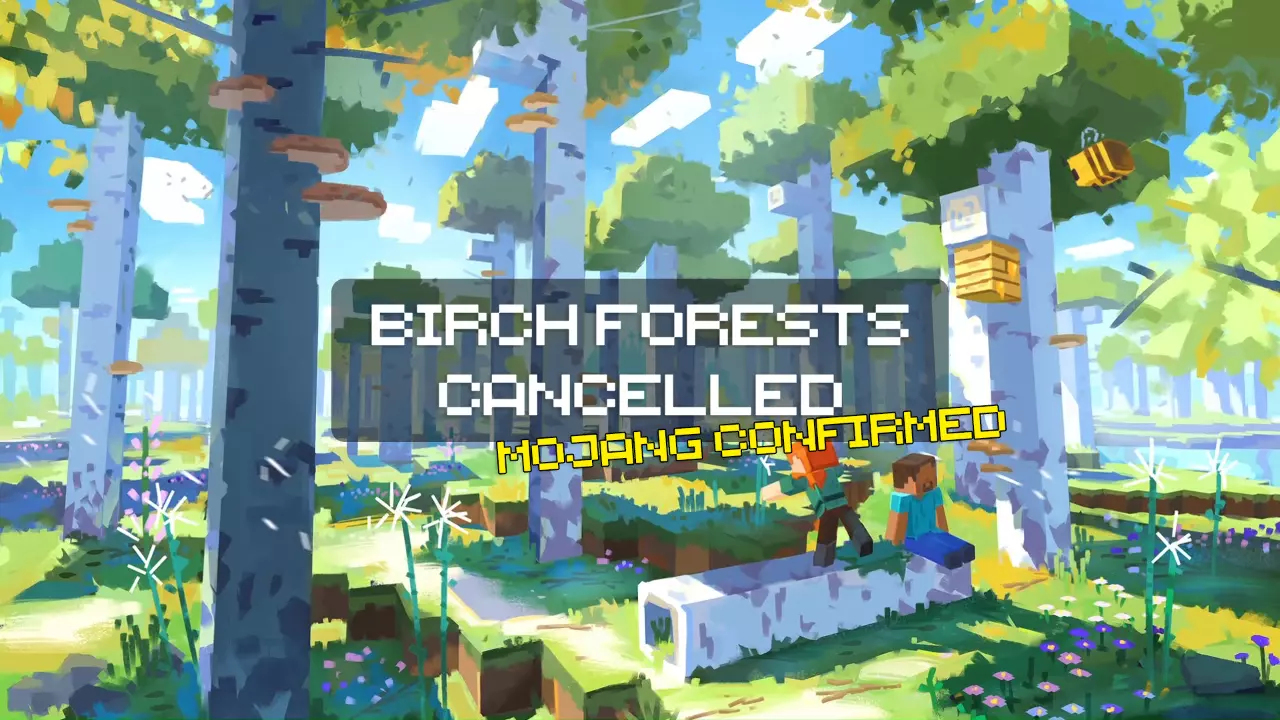 Mojang released a video on the Minecraft YouTube channel yesterday, (May 10th 2022), announcing that Birch Forests are not being updated for the Minecraft 1.19 Wild Update. They also explained again why fireflies were cut from the update.
---
For those unaware, during the Minecraft Live livestream during October 2021, Mojang showed concept art of the Birch Forest biome while discussing changes to overworld biomes which we accepted were planned as part of the 1.19 Wild Update to be released later this year.
The concept art showed tall birch trees with fungal growths on the side, fallen trees which aren't part of the Java Edition version of the game, and new flowers on the ground around. Minecraft Game Director Agnes Larsson suggested that "The word Wild means two things.... beautiful nature and ... really scary challenges and adventures."
Later in the livestream, Agnes then suggested, whilst the Birch Forest concept art was shown, that "we want to like celebrate the wilderness of Minecraft. One thing we want to focus on is immersion ... and we also want to focus on biome diversity. So we want to find like unique identity different biomes, for example the birch forest as you see in this beautiful concept art. So in the birch forest we want it to be like light and peaceful and the sun reaches the ground, the trees are taller and the flowers."
..there have been no changes made to the birch forest biome..
They then continued to talk about the swamp and how that would change, including the addition of fireflies.
Watching the livestream back and listening to what they say, it's fair to believe as a Minecraft player or viewer of the stream, that they intended to work on the birch forest biome for the Wild Update. While showing the concept art and suggesting focussing on biome diversity, and that half of the Wild Update means beautiful nature, it's clear that this was something that we're planning to work on.
However, as time has progressed during the development of Minecraft 1.19, there have been no changes made to the birch forest biome, leaving players a little confused and some even annoyed that this feature had seemingly been cut.
Although we're not at the end of development yet, the snapshots and betas do seem to be wrapping up production and Mojang have confirmed that they're nearing the end of development of the features expected for Minecraft 1.19.
...concept art is not a commitment...
The video that was posted by Mojang yesterday to the Minecraft YouTube channel, took the form of a questions and answers video, titled "Ask Mojang: What happened to the fireflies in Minecraft 1.19?" The video explores answers to several common questions asked by the Minecraft community, including what happened to bundles which the video confirms are still in development but not planned for a 1.19 release as they've not figured out how to make them useful for players using touch controls.
At 1:37 the question is asked, "What happened to the fireflies and birch forests". Anna Lundgren, Minecraft Producer then explains that fireflies were planned to be food for frogs, but the community taught them that a lot of species of fireflies are poisonous to toads and frogs, and they didn't want to add that into the game.
She continued...
Fireflies are sadly no longer part of the plans for the wild update. We still think that the fireflies are super interesting as an idea and a concept and they're part of our ideas library, but we don't have concrete plans for adding them in any upcoming update.

As with the birch forest, that is a little bit different. At Minecraft Live we did show some concept art with birch forest improvements, however concept art is not a commitment and this time round, birch forest improvement is not something we have continued working with.
..This isn't acceptable behavior..
So from this I think it's fair to say that birch forests were indeed intended to be part of the Wild Update, but they have not elaborated on why during development, they decided to discontinue any works that had already taken place on that feature.
It's always good to remember that, as Mojang have stated in the past, the features and ideas we see at these Minecraft Live shows aren't guaranteed to be added to the next update. They are merely ideas and concepts that Mojang are looking to work on, but they are not promises or guarantees of those features to be implemented.
Yet a large chunk of the Minecraft communities cling onto these feature showcases and then become annoyed and upset when they don't appear in the game, often lashing out at Mojang on social media that they're being lazy or they've forgotten. This isn't acceptable behavior, the fact that Mojang is even working on updates for a 13 year old game, and involving the players in this process as deeply as they do, should be enough to keep everyone happy and content with what we do eventually get for each update.
---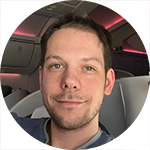 Article Author: FoxyNoTail
Foxy is a Minecraft player, content creator and official Marketplace Partner. He's been playing the game for over 12 years, delving into the code creating datapacks, add-ons, resource packs and other tools for the Minecraft player base and communities to use and enjoy. He also hosts The Minecraft Update weekly podcast. You can find Foxy on Twitter @foxynotail
---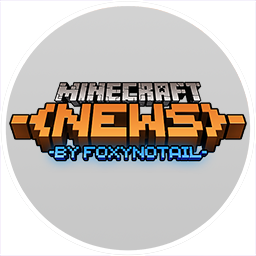 Publisher: Minecraft Update News
The Minecraft Update News is produced and published by author FoxyNoTail as part of the foxynotail.com website. Sourced directly from working as a content creator, player and officially partnered producer, FoxyNoTail has the facts and figures at his disposal to ensure news articles are current, relevant and factual. Foxy has 12+ years experience in not just playing Minecraft, but creating content, videos, streams, data packs, servers, add-ons, packs, podcasts, licensed content and now news. Revered by the community as a trust worthy, reliable and honest source of news and opinion, Foxy's data is trusted and acknowledged regularly.
---
Contact:
More News Articles