RSS Feed
News Article
Mojang getting ready to release Minecraft 1.19
Everything points to an early summer release for The Wild Update
---
Author: FoxyNoTail
Reading Time: 3mins
Published: 6th May 2022
This week, neither the Minecraft Java Edition snapshot 22w18a, nor the Minecraft Bedrock Edition Preview 1.19.0.31 contained any new features leaving a lot of expected features for The Wild Updated on the cutting room floor and signifying that the development process for Minecraft 1.19 is almost at an end.
---
Pair this with the fact that the Minecraft Beta system for Minecraft Bedrock Edition was officially announced to be retired at the end of this month (May 2022), it makes sense to see a release for Minecraft 1.19 very early in June.
Conversations over on Twitter between the Mojang developers and the player base also suggest that they're nearing the end of the development process for Minecraft 1.19, but as so many more features were expected to be included, it feels a little disappointing to think that what's here is all we're getting.
...missing a core component...
Now don't get me wrong, the Deep Dark, Ancient Cities, Sculk features and Warden are all fantastic additions to the game that will change the experience Minecraft players enjoy for years to come. But those features have been in development for around two years at this point as they were initially intended for release as part of last summer's Caves and Cliffs update, otherwise known as Minecraft 1.17.
The features we are getting, which are genuinely new for 1.19 are the Mangrove Swamp biome which comes with new Mangrove Trees, Frogs, Tadpoles, Frogspawn, Mud and Mud Bricks. But even that feature is missing a core component showcased at Minecraft Live 2021, which was the Firefly. Learn how fireflies were canceled in this article: https://foxynotail.com/minecraft-news/18/Minecraft+Fireflies+got+Cancelled%21/
The other features that are still slated for 1.19 are the Allay, the mob that won the Mob vote in Minecraft Live 2021, and chest boats, which are technically part of the Swamp update, but they're not necessarily tied to that.
...Allay mob was actually developed during Minecraft's Nether Update...
Now you could argue that the Allay is a very complex mob with very complex behaviors that has required a lot of time and effort to develop over this last year. However, as showcased by Mojang, the Allay mob was actually developed during Minecraft's Nether Update (Minecraft 1.16) which came out in June 2020. So realistically, other than some texturing, sound effects, animations and behavioral tweaks, there wasn't too much work to do for that mob.
The list of what's not coming is ever growing and to this point includes updates to the Birch Forest biomes, as suggested during Minecraft Live 2021, Fireflies, as mentioned above, the addition of Bundles which were delayed during the Caves and Cliffs update and the Archaeology features which were showcased in Minecraft Live 2019 and then never heard from again.
Why did all of these features get dropped? Did Mojang run out of time or just choose to move in different directions? It's not obvious at this point for the majority of these delayed or canceled features, but it is obvious that Mojang do want to avoid putting their developers through another crunch.
...changes aren't easy...
So where has all the time gone? What have Mojang been doing for a year? It's easy to speculate that they've been lazy, or not doing anything, but looking at the history of Minecraft's update, following the development team on Twitter, watching the official Minecraft videos and reading the official Minecraft posts, you can start to build a picture.
There have been a lot of changes to the mechanics of Minecraft Bedrock edition particularly over this last year. Changes that affect the very core engines of the game that help bring it closer in parity to Minecraft Java. Something that the players have been demanding for a very long time. These changes aren't easy, they take time and a lot of focus, so it makes sense to give those developers as much focus as possible on making those changes, instead of making them juggle implementing new features too.
Mojang also must have realized during the 1.17 and 1.18 Caves and Cliffs split, that over-promising and then being unable to meet those promises has a pretty bad knock on effect to the game. Not only to the development process, but also to the players which inevitably hurts sales.
They'll no doubt want to make sure this update goes much more smoothly and that not quite so much is left out, however that seems with the disappearance of Birch Forests, to be a point of contention at the moment.
More things going on behind closed doors seems to be the restructuring of staff at Mojang Studios. Several junior developers have tweeted to say they've been promoted and one of the pixel artists recently announced they're now the Art Director for Minecraft overall now, so clearly they're changing things up a bit internally which will have an effect on developing the game as roles are re-delegated and tasks are taken up by new members of the team.
...a June release is likely...
Obviously we will all know more when the next Minecraft Live comes along later in the year, and we might even get some insight as development of 1.19 continues after it's officially released this summer.
Don't forget that midterm updates and hotfixes can often include new blocks, items and game changing features like firework rockets that allow you to fly with Elytra! So we may still be getting some of these "dropped" features that we consider to have been forgotten.
Regardless of what's missing, the information we do have and the facts at our disposal strongly point to a summer release, which would be on par with previous major releases. Minecraft 1.17 released on the 8th of June 2021 and Minecraft 1.16 released on the 23rd of June 2020 so there's history to suggest a June release is likely.
---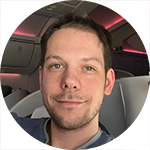 Article Author: FoxyNoTail
Foxy is a Minecraft player, content creator and official Marketplace Partner. He's been playing the game for over 12 years, delving into the code creating datapacks, add-ons, resource packs and other tools for the Minecraft player base and communities to use and enjoy. He also hosts The Minecraft Update weekly podcast. You can find Foxy on Twitter @foxynotail
---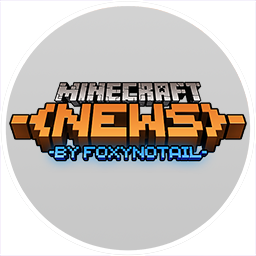 Publisher: Minecraft Update News
The Minecraft Update News is produced and published by author FoxyNoTail as part of the foxynotail.com website. Sourced directly from working as a content creator, player and officially partnered producer, FoxyNoTail has the facts and figures at his disposal to ensure news articles are current, relevant and factual. Foxy has 12+ years experience in not just playing Minecraft, but creating content, videos, streams, data packs, servers, add-ons, packs, podcasts, licensed content and now news. Revered by the community as a trust worthy, reliable and honest source of news and opinion, Foxy's data is trusted and acknowledged regularly.
---
Contact:
More News Articles