Marketplace: FoxyNoTail Skin Pack Volume 1
Featuring characters from Foxy's earlier videos...
---
Author: FoxyNoTail
Reading Time: <1mins
Published: 7th December 2021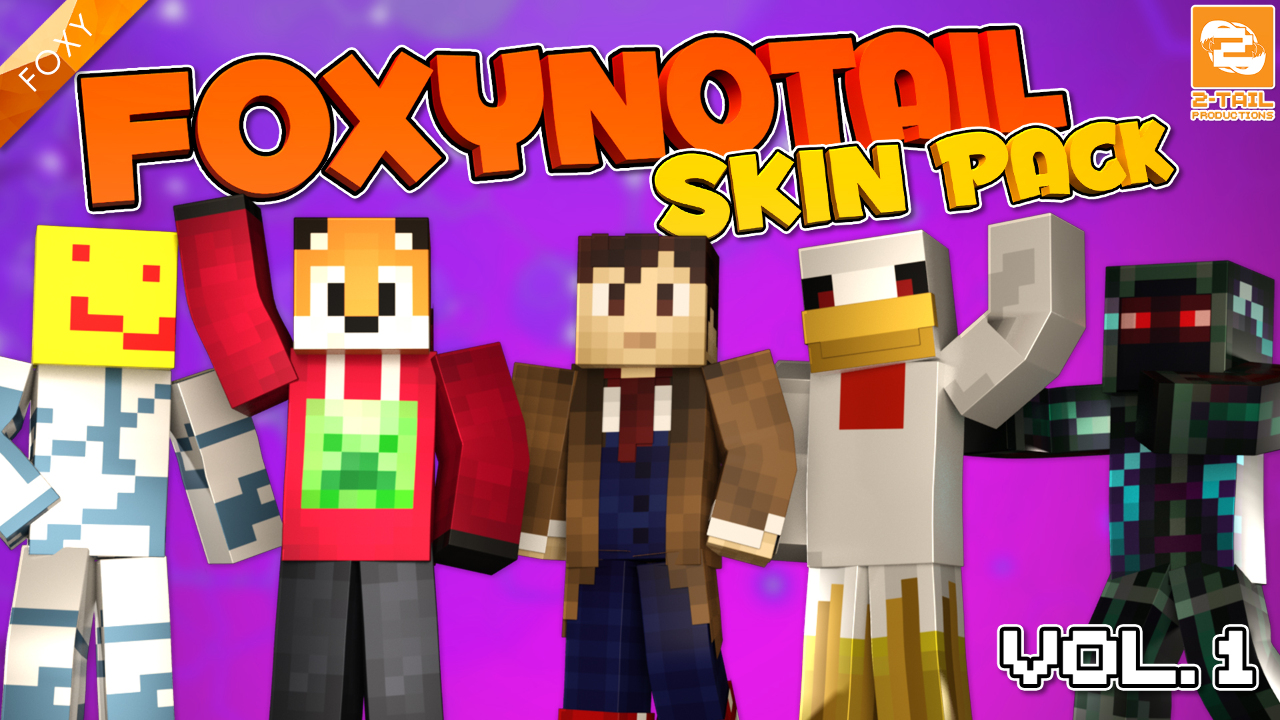 Become part of FoxyNoTail's story by taking on one of his iconic characters. Foxy's skin pack volume 1 contains popular characters from his earlier videos! Open up the Marketplace on your Minecrafting device and download.
---
Save up your pocket money, there's an Xmas purchase you can't afford to miss!
The FoxyNoTail Skin Pack Volume 1 will be available on the Minecraft Marketplace from the 7th of December Featuring Characters from Foxy's Earlier Videos including: + Foxy
+ Big Chicken
+ Chuck
+ Jack
+ Polduck
+ The Saints All Eternal
+ Foxy's Enemy
+ Rodney [FREE]
+ Foxy's Friend [FREE]
The Pack will cost 320 Minecoins and will be available from the 7th of December